Welcome to South Redondo Beach
Redondo Beach
is not your typical
Los Angeles County
beach city. The 6.2-square mile community starts inland by the Interstate 405 to the north, before eventually weaving toward the water just south of
Hermosa Beach
. This demarcation line, Anita Street, also represents the separation between the distinct neighborhoods of
North Redondo
and
South Redondo
.
While North Redondo Beach is home to a fair share of townhomes, malls (South Bay Galleria), and industrial, and commercial spaces, South Redondo Beach is much more in line with a perception of beachside living. Single-family homes are more prevalent. National chain restaurants are fewer and far between. Once you get to the iconic entry point to King Harbor (right at Anita Street), the Pacific Coast Highway is your thoroughfare to the rest of what South Redondo has to offer. Which, coincidentally, is quite a bit.
South Redondo Beach's top attractions, grouped geographically to avoid zig-zagging around that busy stretch of PCH.
King Harbor / Redondo Beach Pier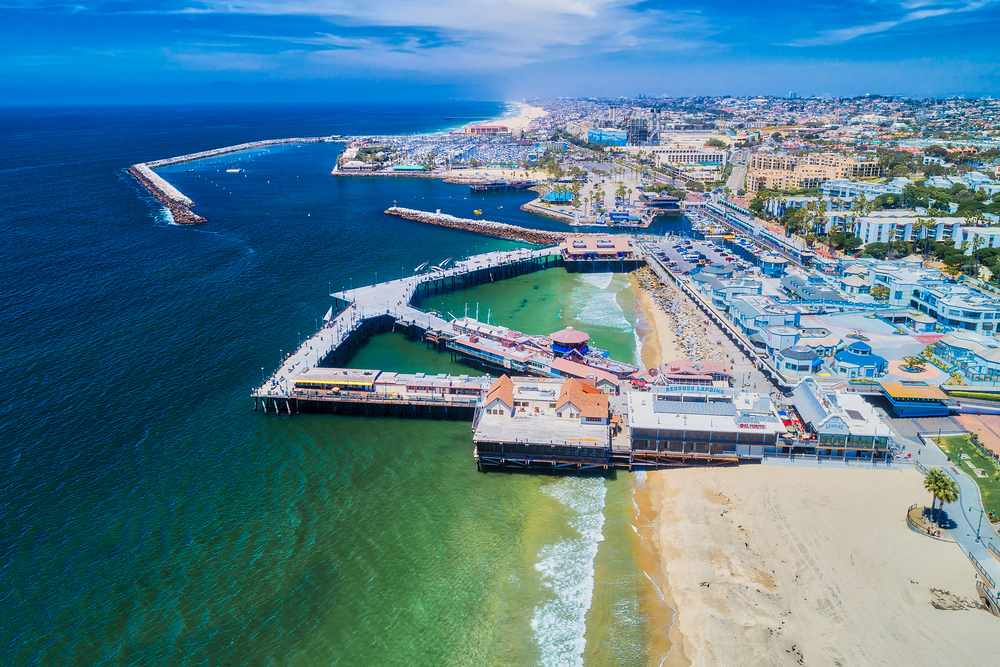 The triangular pier is an active marina but also a hub of bars and restaurants. Numerous fish markets line the northern portion pier and are at their most active during Redondo Beach's many food-focused celebrations in the harbor.
Eventually, the pier does lead you to the sand. Redondo's thinner sliver of beach may be tiny in comparison to Hermosa or Manhattan Beach, but it's less chaotic as a result.
As you make your way from the pier to Riviera Village, your route is lined with quite a few places to eat and shop.
Riviera Village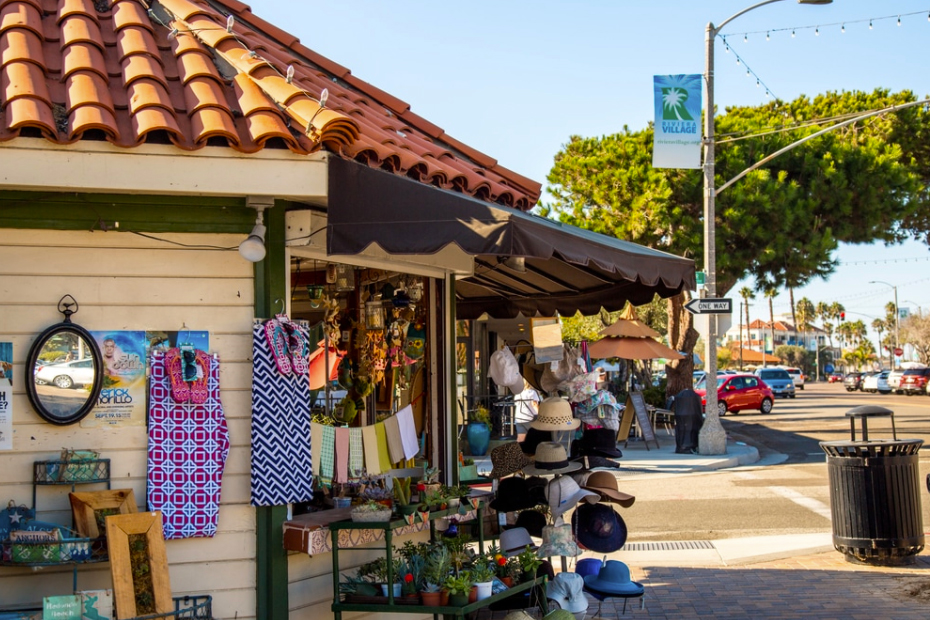 Redondo's premier entertainment district includes easy beach access and about 300 storefronts, including plenty of shopping, food, and drink. For visitors more in the market to shop, there's a wide range of both men's and women's clothing stores, jewelry boutiques, and home decor options as well.
Source: JOHN CASSILLO, Los Angeles Neighborhood Guide: South Redondo Beach